World Cup 2017 – Travel & Lodging
Travel & Lodging
Need help booking flights, accommodations or ground transportation, including car rental or chauffeur service? Enactus World Cup Host Country Sponsor, Enterprise Rent-A-Car, recommends its partner, Clarity, for your travel management needs.
As an expert booking service, Clarity can provide you, your travelers and groups of delegates with complete peace of mind knowing, whatever the situation, there is a team of experts on-hand to support all your travel needs, including emergency support should you need it. Click on the clarity logo to start your travel planning now.
Venue & Hotel Information
Venue information
---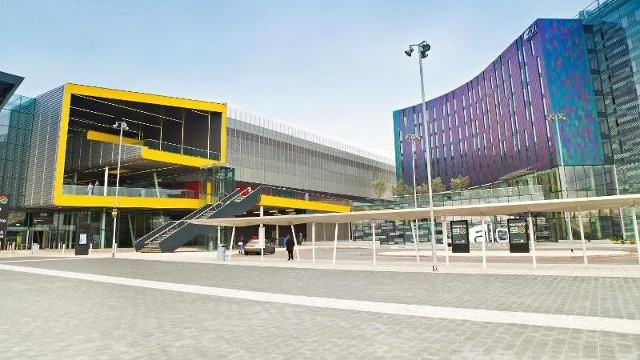 We are proud to be hosting the Enactus World Cup 2017 at the ExCeL London – ICC East Entrance. ExCeL London is a state of the art convention complex located on the East side of London.
ExCeL London is located at: Royal Victoria Dock, 1 Western Gateway, London E16 1XL, UK
Inside the facility are numerous dining options ranging from fast food to casual dining. For more information about the ExCeL London, visit: http://excel.london/visitor/venue-guide
Hotel Information
---
There are numerous hotel options near ExCeL London for you to choose from for your stay during Enactus World Cup 2017. Due to contracting terms, Enactus has elected this year to create a minimal hotel block at the Aloft London ExCeL, which is the most directly connected property to the area of the convention center where EWC2017 will take place. Attendees are encouraged to consider the Aloft for its convenience, but also invited to explore all area hotel options to find the solution that best serves your needs. A Google search for ExCeL London will allow you to visually see the area hotels.
Our travel management partner Clarity can assist you with identifying and booking your hotel needs. Click here to complete the Clarity travel questionnaire and a member of their staff will respond to assist you with the hotel search and booking process.
East End of ExCeL London
The closest options on the east side of ExCeL London, which is nearest to the ICC London section of the facility where Enactus World Cup will take place, in order of distance these hotels include:
Aloft London ExCel (directly connected via outdoor platform)
West End of ExCel London
On the west end of ExCeL London there are additional hotel options which are easily accessible via a 13-15 minute walk through the building or along the dock. In order of distance these hotels include:
Hotel Novotel London ExCeL (0.7 miles / 13 min walk)
Ibis London ExCeL Docklands (0.7 miles/ 13 min walk)
Crown Plaza London Docklands (0.8 miles/ 15 min walk)
Good Hotel London (0.3 miles/4 min walk)
Travel Information
Air Transportation
---
When traveling to the ExCeL London via air there are three main options:
London Heathrow
Heathrow is the primary international airport in London and is approximately 1 hour 30 mins from ExCeL London by train and taxi
While this is the furthest it is likely the most common airport to arrive at because of its size.
London City Airport
London City is less the one mile away from ExCeL London and nearby hotels
It is a much smaller airport so prices are much higher.
Gatwick Airport
Gatwick is approximately 1 hour 25 mins from ExCeL London by train.
Travel Resources
---
A great resource you can use for planning your trip is Plan A Journey website.
It is also recommended that you download the "Tube Map Underground" mobile app from the Google Play and iTunes stores. This is a free resource that does not require data for use.
About London
---
London is the political, economic and cultural capital of Britain. London is incredibly well-connected, with five international airports and the high-speed Eurostar rail link. More than 50 countries are within a three-hour flight time and upwards of 300 international destinations have direct links to London.
Language
London is a city at the center of the world – and a world in one city. Around 230 languages are spoken in London and you'll find a wealth of different cultures and communities throughout the capital.
Currency
The UK's currency is the pound sterling (£ / GBP). There are 100 pence (p) in one pound (£). Notes (bills) come in denominations of £5, £10, £20 and £50. www.x-rates.com
Electrical Outlets
Type G is mainly used in the United Kingdom, and electrical outlets (sockets, wall plugs) use a standard North America two or three prong configuration. The electrical supply is 230 Volts and 50 Hertz.
Below is what most wall sockets look like in London. It is recommended that you bring your own adapter or purchase one before travelling.
Weather/climate
The weather starts to cool down in London, UK in September, when the autumn season is setting in. At this time of year, the average temperature is 16°C. As September progresses, the daily temperatures begin to decrease. On September 1st, daily high temperatures start off at 20°C and slowly fall until they reach 18°C by September 30th, rarely going over 23°C or dropping below 16°C. (weather.com, 2016)